For those of you who follow My good friend Gypsy's blog, You have already seen that our last ritual together was quite a hoot, If not you can go check it out
http://sunmoonearthandstars.blogspot.com/2010/12/notes-on-full-moonsolstice-december.html
,
So in light of our Ritual problem I was going to do an Ode to my Pantheons on my blog... Notice I said Pantheons, Meaning 2 the God and Goddess.. And the blog was going quite well. I spent all day writing about both my God Loki and my Goddess Brighid,
So me being very proud of my work went to post. When the unthinkable happened, Yes that is right the whole blog I spent hours righting and Prof reading, Was gone. My first thought was it is ok I saved it. Ya well guess again. Just because you hit save doesn't mean it will save.
Now I am a person who believes in signs,( as do most in the pagan community) But I had thought to my self why pantheons at one point. I should just dedicate it to Loki!!! I should have listen to my gut I tell Ya.
You see my pantheon God Loki, Well he is the vindictive type. LOL and well if he is demanding you attention, He will receive it. No matter what you think is going to happen. So this blog started off as a pantheons tribute and has now turned into a Loki tribute.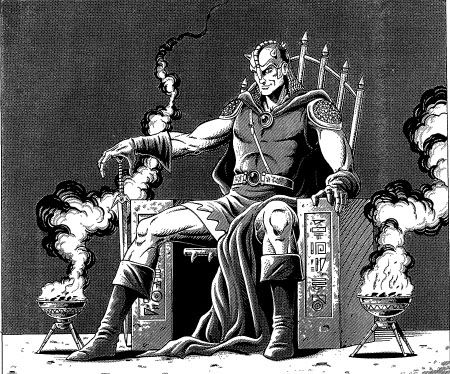 God of Mischief, Destruction,trickster,shape shifting, Sexuality, Humor,Chaos, and Friendship
truth that no other can see
You let the rights be wrong
in chaos I can find light

-----------------------------------------------------------------------------------------------------------
Now some of you may think my choice in God is a little crazy and out there.
I say I don't blame you one bit. For Loki is not a God for the weak hearted. You have to be willing to learn from the many lessons he shows you.

(we will just say his lessons never come in a gentle way)

So I don't recommend that any one choose this God for shits and Giggles. You have to be ready for the worse when working with Loki, And if the worst happens you have to be able to learn from the worse.
Now I am going to tell you my life is surround by Loki, I actually sweat Loki perfume. LOL I live in complete and utter chaos. I actually thrive there. I am far from elegant. I am extremal clumsy.
and destruction is my middle name, That is why my little destroyer ( the Youngest of my three children) is just like her Momma, The strangest things happen to me. In fact most of my tall tails start with you aren't going to believe this. ( as I am Roaring with laughter)
So now Honor has been paid. Hopefully balance has been restored.
Blessings and Love
Inis